Summer Work Internship Opportunity for Incoming Junior and Senior, Recent Graduates, or Current Graduate Students in Nutrition/Dietetics or Related Fields of Study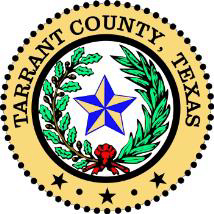 Opportunities available in Tarrant County, Fort Worth, Texas with:
Tarrant Area Food Bank
Tarrant County Public Health
Contact Person: Sherry Marishak-Simon, R.D./L.D., Vice President of Nutrition and Health Programs or Allison Feather, R.D./L.D., Manager of Nutrition Services of Meals On Wheels, Inc. of Tarrant County
5740 Airport Freeway, Fort Worth, TX 76117 Phone: 817-336-0912
mailto:ssimon@mealsonwheels.org
Some of Tarrant County's non-profit and county agencies have joined forces to provide some unique opportunities for dietetic students looking to gain experience in the field(s) of Dietetics/Nutrition/Food Policy/Community Gardens/Food Bank/WIC Clinics/Urban Agriculture.
For the third year in a row, Meals On Wheels, Inc. of Tarrant County has been the placement agency for these internships. Last year we received numerous applications from students on campuses all over the country.
Previous interns have come from the following universities:
 Baylor University
 Purdue University
 Texas Christian University
 Texas State University x 2
 Texas Woman's University x 2
 University of Arkansas-Fayetteville
 Virginia Tech University
Previous interns have represented the following countries:
The selected applicants will work one-on-one with various community-focused, experienced, Registered/Licensed Dietitians, Nutritionists, and/or other professionals in the area of community dietetics, public health, non-profit management, policy, and geriatric nutrition. The applicants may gain experience in one or all of the following areas of dietetics, nutrition, and business management: menu development; research design and reporting; client counseling; foodservice management; development of written nutrition education publications; client satisfaction survey design and reporting; food time and temperature studies; report writing; policy development, urban agriculture, community gardens, geriatric nutrition practices; in-home nutritional assessments; nutrition education presentation; and personal portfolio development. This opportunity has been very beneficial to past summer interns by giving them the much-needed nutrition/dietetic experience required/requested by most internship, coordinated, or graduate school programs.
This summer internship period will be June 5-August 11, 2017. The dates, days, and hours of work can be flexible but require a commitment of at least 32 hours per week for 8 weeks or more, for a minimum of 250 hours in total within MOWI regular operating hours of 8:00 A.M. to 4:30 P.M Monday through Thursday, and 8:00 A.M. to 3:30 P.M. on Friday. We will have a mandatory orientation day on Monday, June 5th.
This is a non-paid position. The applicant will need to secure their own travel to the Dallas/Fort Worth area and make their own housing arrangements within the Dallas/Fort Worth Metroplex, as well as have their own reliable transportation and a laptop computer; if assistance is needed in finding housing, we will be able to provide leads. Interns will also be responsible to pay for one lunch out each week at restaurants of various cuisines. Any mileage or other out-of-pocket expenses related to performing specific internship duties will be reimbursed.
If interested in this position, please respond by Friday, March 24, 2017 via email to Sherry Marishak-Simon, R.D./L.D., Vice President of Nutrition and Health Programs at ssimon@mealsonwheels.org and to Allison Feather, R.D./L.D., Manager of Nutrition Services, at allison@mealsonwheels.org with the following materials:
a current resume
an essay on why you would like to work as an intern in Tarrant county and what talents you can bring to the organizations
two letters of recommendation; at least one needs to be from a professor, and should be sent directly from the letter writer to both Sherry and Allison
a statement of your dates, days, and hours of summer work availability
a statement of your planned living arrangements, and whether you have access to transportation and a laptop computer
a list of concerns or questions regarding this internship
Please send all documents via word document(s) or pdf files via email with a subject title of TARRANT COUNTY INTERN APPLICANT 2017. Phone interviews may be scheduled prior to the announcement date to select finalists. Applicants will be selected for the summer positions by Friday, April 14, 2017. Applicant selection will be based upon:
 following directions as outlined on this document
 quality of the application documents and recommendation letters
 strength of the recommendation letters and letter writer's knowledge of the applicant
 initiative and research about MOWI and their programs
 enthusiasm shown and responses given on the phone/in-person interviews
 the applicant availability and length of the summer commitment
We look forward to reviewing your application, and please don't hesitate to contact either Sherry Simon or Allison Feather with any questions or concerns. Thank you!