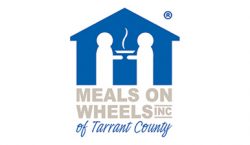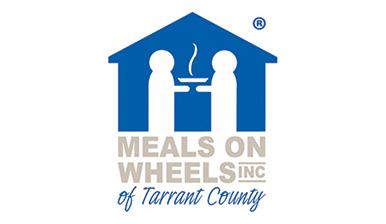 Title: CASEWORKER – Bilingual in Spanish/English
Exempt/Non-Exempt: Full-time Non-Exempt
8:00 a.m. – 4:30 p.m.   Monday through Friday
Reports To: VP of Client Services
Supervises: No Supervisory Responsibilities
Other Relationships: Works with Operations/Finance Department, Nutrition Department, Marketing Department, Meals On Wheels Board Members, Community Volunteers, and Meals On Wheels clientele.
Position's Role Summary:    
Meals On Wheels Inc of Tarrant County is seeking a Full-Time, bilingual in Spanish/English, Caseworker for our Client Services Department. Meals On Wheels Caseworkers provide direct care for over 2,500 clients and execute nearly 15,000 home visits a year. They are responsible for activities such as intakes, recertifications, reassurance visits, delivering meals, and other activities and services as needed. This position requires driving your personal vehicle on behalf of Meals On Wheels; therefore, the candidate must successfully complete a personal background check, a motor vehicle history check, possess and maintain a current, valid Texas driver's license, and vehicle insurance as required by the State of Texas. Every Caseworker must have a safe driving record, follow all state and national driving laws, rules, and regulations. 
Summary of Essential Duties and Responsibilities: 
Perform intakes on prospective clients.
Deliver meals to clients (this is often done several times a week).
Perform triannual recertification visits.
Execute reassurance visits as needed.
Deliver items such as wheelchairs, rollators, walkers, canes, shower chairs, supplemental food, toiletries, and other helpful resources that benefit clients.
Perform well-checks on clients that may have fallen or are injured.
Must possess customer service skills such as being a team player, having a positive attitude, a professional demeanor, and the ability to maintain confidentiality.
Detail-orientated with computer proficiency and oral and written communication skills.
Reliable and punctual with dedicated professionalism to job and duties. Must be able to work independently.
Other duties as assigned by VP of Client Services.
Required Skills and Abilities:  
Requires a four-year university degree in Social Work, Human Services, Psychology, Sociology, or related field.
Bilingual in Spanish/English
Experience is preferred but not required.
Must be able to pass criminal background check
Reliable transportation is required
Physically able to lift and carry objects of 25 pounds
Physically able to enter/exit your vehicle multiple times a day, walk up and down stairs, reach, stretch, bend, and sit for multiple hours at a time 
 Agency Responsibilities – shared by all Staff members
Maintain confidentiality of client, donor, volunteer, staff and board information
Support the mission, vision and goals of Meals On Wheels, Inc. of Tarrant County
Must have dependable transportation, valid driver's license, and personal vehicle insurance as required by the State of Texas
Assist with other projects when necessary
 Meals On Wheels of Tarrant County offers a competitive salary and the following to qualified employees:
Medical, life, dental and optical insurance available at the beginning of the first full month of employment
Competitive holiday and leave time
Retirement plans are also offered 
If interested in this position, please send resume, salary history, and salary requirements to:
Subject Line:  Caseworker – Bilingual
Attention:  Kelli Pylant, LBSW, Interim V.P. of Client Services
Fax:  817-338-1066
5740 Airport Freeway
Fort Worth, TX 76117
 No phone calls and no agencies please.
NON-DISCRIMINATION AND EQUAL EMPLOYMENT OPPORTUNITY POLICY
No person employed by the Agency or seeking to be employed by the Agency shall be appointed, promoted, removed or in any way favored or discriminated against because of race, creed, color, national origin, religion, gender, age disability, sexual preference, transgender status, gender identity or gender expression, political affiliation, or status as a disabled veteran or veteran of the Vietnam era. The Agency complies with the Americans with Disabilities Act that prohibits discrimination of any qualified individual with a disability who satisfies the requisite skills, experience, and education and other job-related requirements of the employment position such individual holds or desires, and who, with reasonable accommodations, can perform the essential functions of such a position.
The Agency promotes diversity in its workforce, has an Equal Employment Opportunity policy, and is in compliance with federal and state laws. Hiring, appointments and promotions shall be solely on the basis of merit, ability and experience, and the needs of the Agency.