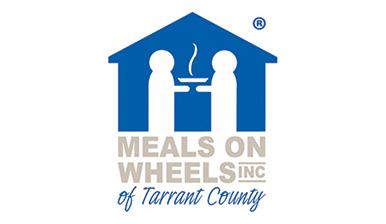 Title: Director of Human Resources
Exempt/Non-Exempt: Full-time Exempt
Hours: Mon-Thurs 8:00 – 4:30 and Fri 8:00 – 3:30
Reports To: President & CEO
Meals On Wheels, Inc. of Tarrant County provides meals and supportive services to older and/or disabled people living in Tarrant County. It is a 501C3 nonprofit corporation with a staff of approximately 80 and a volunteer force of over 5,000.
ESSENTIAL FUNCTIONS/ TASKS:
Writes HR policies and procedures to comply with state and federal laws.
Evaluates each position description considering the duties, responsibilities, tasks, and authority level, and suggests a salary range which will attract and retain qualified applicants/employees. Evaluates each for compliance with FLSA exempt/non-exempt status.
Assists executive management in establishing and/or recommending salary ranges, offers and compensation adjustments.
Oversees the recruitment and hiring of employees including writing and placing ads, logging applications, working with supervisor to identify applicants to interview, writing questions, preparing interview packets and assisting in the interview process.
Administers a benefit program to include health, dental, retirement, and others as deemed appropriate. Ensures changes in benefit plans and open enrollment information are provided to all employees.
Works with benefit vendors to update services, monitor and ensure compliance with all regulations.
Ensures all participant benefits are entered into the vendor/provider computer system for access to services. Resolves any problems in participation and benefit access.
Oversees the compensation system including making recommendations on salary ranges, market adjustments, salary offers to new employees etc.
Authorizes payroll for all hiring, enrollment and termination of employees and changes in wage information, benefits etc.
Assists department heads and supervisors in identifying staffing needs. Writes and updates position descriptions to ensure accuracy.
Monitors the performance evaluation system.
Coordinates the investigation process regarding employee complaints, discipline issues and recommends next steps regarding employee relation items with both employees and managers.
Consults with legal counsel as appropriate on personnel matters.
Works directly with department managers to assist them in carrying out their responsibilities on personnel matters.
Manages the Workers' Compensation benefits, reporting requirements and communicating with insurance company.
Provides employee relations services by researching and/or investigating issues or problems.
Writes and updates policies to reflect changes in laws, regulations and agency needs.
Provides orientation to new employees, training employees on HR related issues and provide training and written materials for supervisors and managers to keep abreast of changes in the HR field.
Maintains and retains HR and personnel records ensuring confidentiality of information. Ensures records are destroyed protecting confidential and sensitive information.
Serves as resource to CEO and other management team on HR-related issues.
Report to the Meals on Wheels Board of Directors on HR-related issues at monthly Board meetings and as needed.
Performs other duties as assigned.
Required Education, Training and Experience:
Bachelor's degree in Human Resources or Business Administration preferred.
Recognized Human Resources Certificate preferred.
Minimum of five years of experience in human resources.
Knowledge of business and management principles involved in strategic planning, staffing, resource allocation, leadership techniques.
Non-profit experience is a plus.
Excellent organizational, interpersonal, and communication skills and ability to deal effectively with a variety of people and situations.
Ability to communicate effectively both orally and in writing.
Advance a culture of inclusion, where diversity of great ideas is valued and recognized, and the fair and respectful treatment of all persons is a core value.
Passion for the advancement of the organization's mission.
Agency Responsibilities – Shared by all Staff members
Maintain confidentiality of client, donor, volunteer, staff and board information.
Support the mission, vision and goals of Meals On Wheels, Inc. of Tarrant County.
Deliver meals and assist with phones when necessary.
Must have dependable transportation and valid driver's license.
Assist with other projects when necessary.
Must maintain valid driver's license, clean driving record, vehicular insurance, and reliable vehicle.
Must be able to lift and carry 25 pounds.
The above statements are intended to describe the general nature and levels of work to be performed and are not intended to be an exhaustive list of all responsibilities and duties.
If interested in this position, please send cover letter, resume, and salary requirements to:
HR@mealsonwheels.org with Subject Line: Director of Human Resources or Fax to 817-338-1066
Attention: Carla Jutson, President & CEO
No phone calls and no agencies please.
NON-DISCRIMINATION AND EQUAL EMPLOYMENT OPPORTUNITY POLICY
No person employed by the Agency or seeking to be employed by the Agency shall be appointed, promoted, removed or in any way favored or discriminated against because of race, creed, color, national origin, religion, gender, age disability, sexual preference, transgender status, gender identity or gender expression, political affiliation, or status as a disabled veteran or veteran of the Vietnam era. The Agency complies with the Americans with Disabilities Act that prohibits discrimination of any qualified individual with a disability who satisfies the requisite skills, experience, and education and other job-related requirements of the employment position such individual holds or desires, and who, with reasonable accommodations, can perform the essential functions of such a position.
The Agency promotes diversity in its workforce, has an Equal Employment Opportunity policy, and is in compliance with federal and state laws. Hiring, appointments and promotions shall be solely on the basis of merit, ability and experience, and the needs of the Agency.