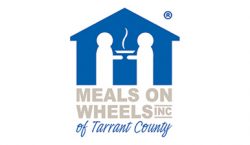 Thank you for helping Meals On Wheels continue its mission during the COVID-19 crisis.  Your volunteer service is an integral part of our ongoing effort to deliver essential meals to those most at risk in our community.  We appreciate you!  The following items may help you and our clients stay safe as you deliver meals. Please contact me if you have any suggestions or concerns.
Practice These CDC Guidelines:

Social Distancing – do your best to maintain a 6′ distance from other people.
Hand the meal and components with your arm outstretched. That is approximately 3 ft. for an average person.
Ask clients on your route to place a small chair or TV tray inside the front door so you can set the meal down to avoid handing it off to them.
If you must go inside the client's home to place the meal on their kitchen table, ask the client to step back at least 6 feet so you can enter, then place the meal on the table and leave.
Avoid contact with clients, especially that weekly hug, until this crisis is over.
Wash your hands or use hand sanitizer regularly
It is not feasible for volunteers to wash your hands before or after each delivery; therefore, hand sanitizer is the best practice.
Meals On Wheels has tried to order 2 oz. bottles of hand sanitizer for volunteers to use, but the distributors are currently out of stock. We are continuing to check every day.
Stay at home if you are sick
We are fortunate to have substitute volunteers who can manage your route if you are sick. Please call your scheduler and stay at home when you are sick.
Take your temperature before heading to the meal distribution site. If you have a temperature of 100.4 or greater, please call your scheduler and stay at home.
Avoid touching your eyes, nose and mouth
If you blow your nose, use a tissue and throw it in the trash