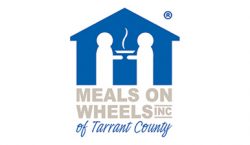 April 6, 2020
As we mentioned in last week's update, we have been searching for a face mask supplier.  We found one who would sell us 1,000 paper masks, which were delivered this afternoon. We will begin distributing these masks to volunteers tomorrow, April 7th.  The face masks will be in the plastic bag, along with hand sanitizer, inside the coolers.  If you are in need of either item, please take only one of each so that we have enough for everyone.
These are one-time-use masks and must be discarded at the end of your meal-delivery shift.  We continue to look for additional masks, but they are still in short supply. I'm not sure when we will be able to get another shipment.
On this morning's call with our elected officials, the Tarrant County Director of Public Health reminded us that homemade cloth masks and bandanas will stop the droplets that cause the airborne transmission of the virus. If you decide to wear a cloth mask or bandana, please remember to wash it on a daily basis.
Thank you for faithfully serving our homebound clients.  I'll close with this sweet note that we received from one of our clients:
"Thank you for all that you do to make meal time easier for us old folks. You have no idea how much this means to us. What great people you are – God's angels! All these volunteers are so precious. What would we do without them? May God bless them. He has a big check mark beside their names in his good deeds book." — Sallie
Stay safe!