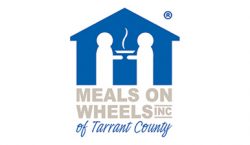 Wearing Masks
Over the past few days, there has been a lot of discussion about the efficacy of having the general public wear masks to help lower the risk of COVID-19 transmission.  This morning the U.S. Surgeon General stated that his office is reviewing data out of China and South Korea, but at this time, he is not recommending that the CDC change its guidelines.  Again, the CDC is currently not recommending the use of protective masks for the general public.
With that in mind, if you feel more comfortable wearing a mask for your own protection or to protect our clients, please do so.  It will come as no surprise that masks are in short supply.  Meals On Wheels does not have any masks to distribute to our volunteers.  We are looking for a supplier, but as has been widely reported in the media, even hospitals and state governments are not able to obtain the masks they desperately need for front line individuals, especially medical professionals and first responders.
On our morning call with Tarrant County Public Health and our elected officials, the Directors of Public Health stated that homemade cloth masks and bandanas will stop the droplets that cause the airborne transmission of the virus.  If you decide to wear a cloth mask or bandana, please remember to wash it on a daily basis.
We're Doing Everything We Can To Protect You
On this morning's call with Tarrant County Public Health, we walked through the meal-delivery procedures that we currently have in place to see if we need to make any changes.  The Director of Public Health said that we are doing exactly what we should be doing and that we are compliant with all CDC guidelines.  Keep these things in mind:
Do not enter a client's home.
Observe strict social distancing guidelines of maintaining 6' between you and other people.
Wash your hands often with warm soap and water, and use a hand sanitizer before and after each client interaction.
If you feel more comfortable wearing a mask, please do so.
For a complete list of current guidelines, click here.
Approach Everyone as a Potential Risk
Many of us are lax around people we know and assume the other person is not infected.  Until this crisis passes, it is best to assume that every person with whom you come in contact is infected. If we all do this and practice strict social distancing guidelines and good personal hygiene, we will all greatly reduce our risk of infection.
Hand Sanitizer
Last week we received a donation of hand sanitizer and were able to provide it to volunteers by distributing it to those in need through our meal distribution sites.  Like masks, hand sanitizer is in short supply.   We have just enough sanitizer on hand for five more days of meal delivery.  Starting tomorrow, April 2nd, we will distribute hand sanitizer to volunteers.  Please take one bottle per route only if you need it.  It's difficult to tell when we will be able to get more hand sanitizer, but we continue to look for a supplier.
In closing, we want to thank you for taking such good care of our homebound, elderly and disabled clients during this crisis.  We know all of you are concerned about your own safety and that of your families.  Despite that, you faithfully show up day after day to serve others.  Your compassion and generosity is an inspiration to us all.
Stay safe!