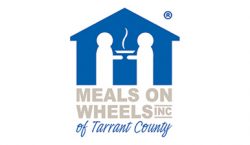 by Jordan Lyle
Marie was working as a waitress in a small diner in Fort Worth when she met a young Army man by the name of Short. He had stopped in for a bite to eat while sightseeing and was taken by the young waitress. He asked Marie if he could take her home once she got off work and she agreed. When the time came, she waited for the handsome soldier to return, but he never showed. The next week Short showed up again at her work apologizing and begging for a second chance. Marie tried to ignore him, but he persisted, and she finally agreed to give him another shot. Nine days later they were married!
"I didn't even know his name was Bill until about two days before we got married," Marie said while laughing and reminiscing on time spent with the love of her life. "Everybody called him Short because he was six foot five inches tall! I still miss him a lot."
Marie is now 98 years old and has been widowed for almost a decade, following 63 years of marriage. She has also outlived her two sons and her sweet companion dog, Toby. Now, she lives alone in a small, one-bedroom apartment in North Arlington. It's a very tidy home and the walls are covered with photos of loved ones. Alone is not an adjective that agrees with Marie.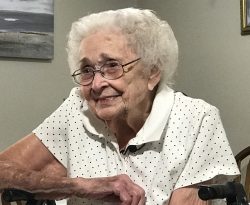 "I just like people. I like to be around people," she said. In addition to the isolation old age can bring, Marie has become almost completely blind over the years. This physical impairment has stolen much of her independence.
"After my husband died, a friend convinced me to sell my car. I cried for two days after that," she said, still visibly upset by the confinement of her age and sight.
Now Marie relies on our wheels to assist her with a task we commonly take for granted, eating a hot and healthy meal. More than that though, she savors the sweetness of friendship the program brings to her door. "Meals On Wheels really is a big help to me and the volunteers are so good," said Marie. "The girl that comes on Wednesday, Margie… Margie and I have become such good friends."
Turning strangers into friends is something Marie can still do all on her own, just like she did so many years ago when Short walked into that small Fort Worth diner. "She just sucks you in," said Margie, Marie's Wednesday volunteer. "She's family now. I bring my dog over and just chat with her and see how she's doing."
There is a warmth to Marie that captivates everyone she meets. She listens attentively, laughs genuinely, remembers intentionally and loves boldly. That warmth has enabled her to turn a run in with a neighbor on her walk to the mailbox, a short phone call with the owner of a dog rescue, a minor home repair from the maintenance man, and a brief hello from a weekly Meals On Wheels volunteer into life-long friendships. "I have a lot of friends and I'm so thankful for them," said Marie, realizing she's not alone at all. She has friends right next door.